To install the plug-in you have to access My Account and there go to View Details and Downloads. At the bottom of the page you will have a link to download the latest version of the plugin. You will also have your license ID.
Once you have the file downloaded, you must go to the main site of your WordPress Multisite and add it like any other plugin.
First we will click on the Add New button.

There we will choose Upload Plugin.

We will see an area where we can select the file we have previously downloaded.

Once selected, click on Install Now.

If we return to the list of plugins we can activate it at the Network level.

Once active, in the options menu we will see the AutoTranslate option.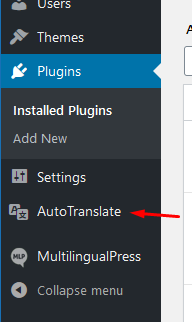 ---